September 29, 2022: TM Forum organized Digital Transformation World 2022, at Bella Center, Copenhagen, a three-day event where delegates from across our industry get inspired and discover blueprints that will help unlock growth, leaving with the tools to put plans into action. Along with 3,000+ telecommunication professionals, 6D Technologies exhibited around the theme 'Accelerating the future of connectivity.' 6D Technologies help businesses monetize revenue growth with Digital BSS, capitalize with 5G, revolutionize the urban landscape with Smart City and IoT, drive seamless automation with AI/ML Ops, and more.


The three-day event was loaded with meet and greet, network and collaboration with the industry leaders and executives where the highlight of the event was Canvas – a complete Digital BSS Suite. We are glad to announce that Canvas is listed under the Open Digital Architecture (ODA) by TM Forum as key companies that make the leap from concept to credibility. This helps facilitate business agility, customer experience and operational efficiency, and defines an industry-agreed set of reusable software building blocks for creating, managing, and securing any digital service.


DTW 2022 Sneak Preview at Stand #221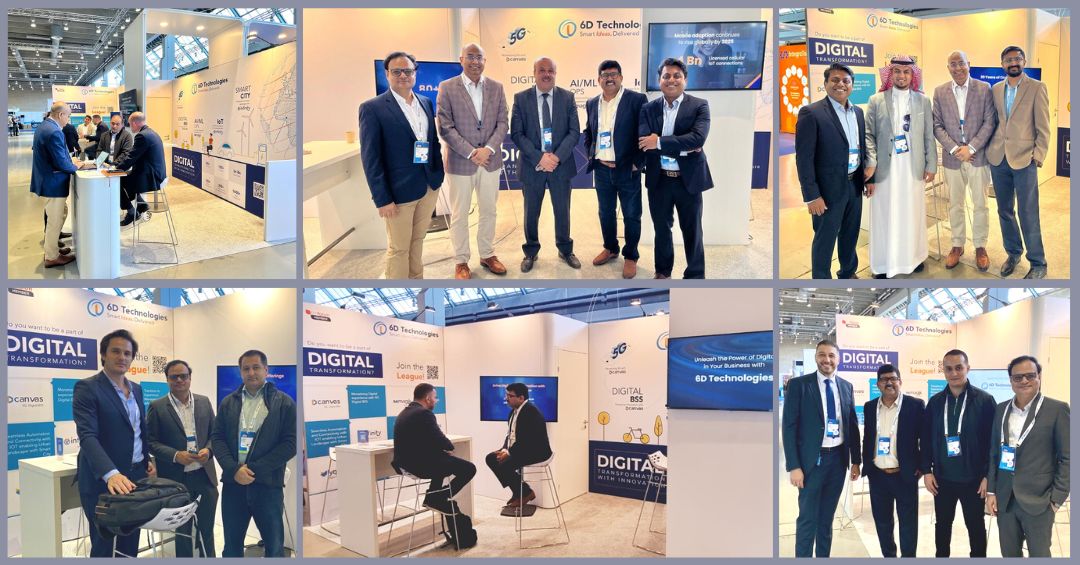 About TM Forum DTW
Digital Transformation World (DTW) is a TM Forum conference that combines the community of doers, thinkers, innovators and trailblazers to shape the future of telecoms. DTW offers them the opportunity to meet and connect, network, collaborate and explore how together we can inspire change and help solve some of the industry's greatest challenges. The event will showcase over 55 hours of visionary and practical content with more than 100 sponsors, exhibitors, and Catalysts as well as over 150 communication services providers and 3,000 attendees from 90 countries.


About 6D Technologies
6D Technologies is a leading Telecom solutions provider offering its services in 80+ countries across 6 continents to several Tier-1 Telecom Service Providers, Equipment Manufacturers and Enterprises. 6d's continuous focus on R&D puts us in a unique position to enable services of superior user-experience and enhanced revenue growth. Our standout solutions include Integrated BSS Platform, Multi-channel Campaign Management, Cloud-based SDP, Internet of Things, Digital Portal Platform, Mobile Financial Solutions and more.