Communications service providers (CSPs) are in a unique situation since they have an unparalleled chance to modify their approach to creating and running network infrastructure. However, most CSPs are hesitant to act since such a transition necessitates significant changes in the way telecommunications systems operate, such as deploying cloud technologies and allowing agility, decentralized governance, security, flexibility, and continuous delivery. A microservices-based approach for BSS transformation involves breaking down traditional BSS's monolithic design into smaller, autonomous services known as microservices.
Each microservice handles a unique business feature and can be created, deployed, and scaled individually, giving the BSS environment better agility, scalability, and flexibility. Keeping up with the competition in the telecom business has become nearly impossible without appropriate telecom digital BSS platforms.
The Need and Importance of BSS Transformation
The transformation of digital BSS solutions for telcos is of significant importance in the telecommunications industry for several reasons:
Innovation and Agility
CSPs may become more flexible and responsive to quickly changing market dynamics and consumer needs by adopting digital BSS solutions for telcos. CSPs may stay competitive in a fast-paced sector by adopting a modular and adaptable microservices architecture that allows them to swiftly introduce new services and products, personalize offers, and experiment with creative business models.
Improved Customer Experience
BSS transformation enables telecom operators to provide a more tailored and better client experience. CSPs may receive and analyze consumer data in real-time using a microservices-based strategy, allowing them to provide customized solutions, personalized suggestions, seamless self-service capabilities, and enhanced customer support.
Efficiency of Operations
Legacy BSS systems are frequently plagued by complicated and monolithic architectures, making them difficult to maintain, grow, and integrate with new technologies. Telecom digital BSS platforms simplify and automate a variety of business activities, including order management, invoicing, provisioning, and customer management, resulting in enhanced operational efficiency, lower costs, and a shorter time to market for new services.
Transformation to the Digital Age
Following a microservices-based approach for BSS transformation is critical to the entire digital transformation journey of telcos. It enables CSPs to embrace digital technologies, use cloud-based infrastructure, implement DevOps processes, and interact with novel technologies including IoT, 5G, and artificial intelligence (AI). This digital transformation enables telcos to provide new digital services, improve network operations, and build a more connected environment.
Technical Criteria for Telecom BSS Architecture
When considering the technical criteria for telecom BSS architecture, several factors come into play. Here are some key technical criteria to consider:
End-to-End Service
Service assurance is vital for delivering a consistent customer experience (CX). Telcos may consolidate and automate repetitive operations related to effective service routing, network architecture, regional network performance, and service triage using a digital business support system for CSPs. Digital BSS solutions for telcos provide real-time visibility into end-to-end service performance, allowing telcos to proactively discover and fix issues that may impair service quality.
Two-Speed Model
Two-speed model in digital BSS solutions refers to the concept of organizing the BSS infrastructure into two layers (speeds) to enable agility, flexibility, and faster time-to-market for new digital services. It enables telecom operators to balance the stability of their core systems with the need for agility and innovation in the digital age. It also means CSPS can introduce new services, experiment with business models, and quickly respond to customer demands without disrupting the existing critical systems.
By adopting a two-speed model in their digital BSS, telcos can accelerate their time-to-market for new services, boost customer experience, and stay competitive in a rapidly transforming market. CSPs can leverage modern technologies, adopt agile development methodologies, and foster a culture of innovation within their organizations.
Bandwidth On-demand (BoD)
Bandwidth on Demand is a service that allows telecom service providers to give their clients flexible bandwidth alternatives. It enables clients to modify their network bandwidth in real time based on business needs, guaranteeing adequate capacity when needed while minimizing overprovisioning and excessive expenditures during periods of reduced demand. Legacy OSS/BSS systems do not provide real-time network configuration. To successfully deliver services to their clients, telcos should consider deploying BoD and network slicing. Telecom service providers may give greater flexibility to their consumers, manage network resources, and improve customer experience by implementing Bandwidth on Demand into digital BSS systems for telcos.
Extended ICT Convergence
The seamless integration of technologies such as telecommunications, computers, networking, and data management to allow new and innovative services are referred to as extended ICT convergence. When digital BSS supports extended ICT convergence, CSPs may successfully manage and offer new services across different platforms and technologies. Digital BSS solutions for telcos play a critical role in enabling extended ICT convergence by offering the capabilities required to efficiently manage and commercialize convergent services. It allows service providers to adapt to the changing technological landscape and develop new services that suit the expectations of the digital era.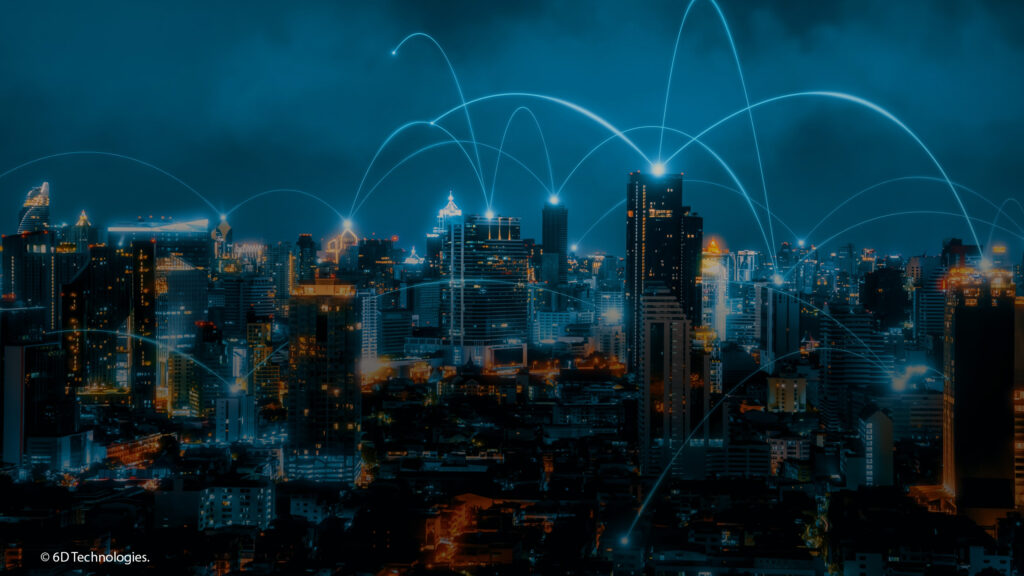 Key Digital BSS Features in the Context of Wider ICT Convergence:
Monetization and service bundling
Omnichannel customer service
Data-driven Insights
Improved service provisioning
Increased operational effectiveness
Scalability and agility
Top Tips for CSPs While Considering Rolling Out Microservices
Determine which processes are the most beneficial and can be automated.
Find the most heavily used systems and processes in your IT infrastructure and supplement them with cloud-native components.
Make use of common tools and components.
By design, ensure scalability.
Consider security from the beginning.
Plan ahead of time for integration.
Achieve Definitive Success with Modernized Digital BSS Platform for Telcos
Telecom digital BSS platforms are specifically designed to address the evolving needs and challenges of telecom operators in the digital age. It is vital to understand that a microservices-based approach for BSS transformation necessitates careful planning and consideration of aspects such as service detail, inter-service interactions, uniformity of data, and complexity of operations. To successfully manage the dispersed nature of the microservices ecosystem, it is also necessary to have a well-defined governance architecture and robust DevOps techniques in place.
Canvas of 6D Technologies is a feature-rich telecom digital BSS Suite. It helps businesses to digitally transform their business models with a better and more reliable solution. With Canvas, you can modernize the business support system by leveraging the power of this powerful BSS platform, Microservices, and DevOps techniques.